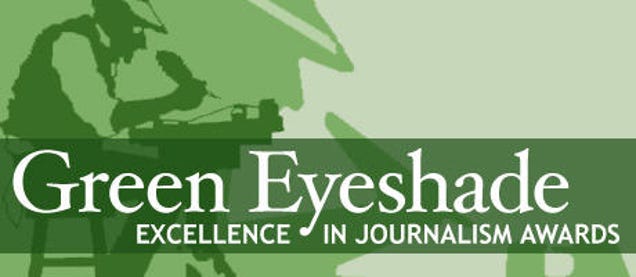 Letzte Woche gab das Südkapitel der Society of Professional Journalists die Gewinner der 67. Green Eyeshade Awards bekannt . FUSION belegte den ersten, zweiten und dritten Platz in der Kategorie Dokumentarfilme / Fernsehen.

"The Naked Truth" wurde mit dem ersten Platz für den Dokumentarfilm " Undokumentiert auf dem Campus " ausgezeichnet. Das Team gewann den zweiten Platz für ihren Sonderbericht " The Naked Truth: Standing Rock ".
Das Umweltproduktions-Team des Netzwerks wurde mit dem dritten Platz für sein besonderes "98% Human" ausgezeichnet. FUSION wurde mit einem dritten Platz in der Kategorie Videografie / Online oder Fernsehen für "Bolder" ausgezeichnet.
Die Green Eyeshade Awards sind der älteste regionale Journalistenwettbewerb der USA. Seit 1950 haben The Green Eyeshades den allerbesten Journalismus im Südosten der Vereinigten Staaten erkannt - dazu gehören Print, Fernsehen, Radio und Online.